"We are soon to launch an opportunity for investors to invest in residential housing. That will be new-build housing and enable people to invest from as little as $5000 or $10,000 later this year with any luck - worst case, early next year. We see the best opportunities as Auckland and Queenstown. We see the fund as offering a mixture of new-build and existing stock. It will be affordable.
"Tourism is another spot we're excited about, again really good demand/supply metrics. Everybody acknowledges the shortage of beds in this country so we're keen to be a part of rectifying that problem. We see opportunities to build new hotels in Auckland and Queenstown.
"Both funds need to get to $300m to $400m to be viable from a listing point of view but we're pretty comfortable we can get to that number pretty quickly.
"We're looking at Auckland and Queenstown for residential and tourism: Auckland because it's a market we know best and the demand/supply equation and likewise for Queenstown where there's a massive undersupply.
"Kiwi residential investors no longer have the option to buy the brick and tile down the road. Yet the New Zealand investment market is pretty immature in terms of residential. Initial deposits for the funds would be no higher than $10,000, perhaps lower," he said.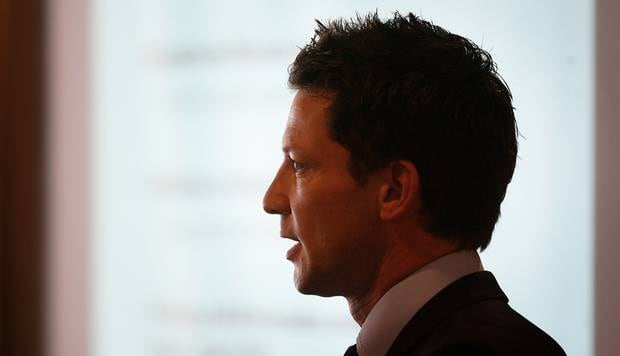 Mark Francis of Augusta Capital said the new funds would be the first entities of their type here. Photo / Greg Bowker
An investment specialist said he was interested in any new property vehicle, especially one with a point of difference which gave exposure to a part of the property sector not now listed.
Martin Dunn, a director of apartment specialists City Sales, said: "I have studied the real estate investment trusts in the United States and I think a residential fund would appeal. We are launching something simple in the apartment market shortly as well. I wish them good fortune."
Martin Dunn has long planned an apartment investment fund.
Andrew Kelleher, a director of Takapuna-based JMIS, said: "Without knowing a lot of the details, we'd look at what sort of gearing would be involved, what covenants are in the structure and most importantly liquidity - strength of the management team, quality of the buildings they're going to buy, location, etc. Those are the characteristics we'd look at because we always want to know what the return is relative to the risk and whether the return is commensurate with the risk you're taking.
Francis of Augusta. Photo/Brett Phibbs
Francis said plans for the new Augusta Industrial fund was more advanced than the residential or tourism funds.
"We're launching a specialist industrial fund in the next few weeks. The entry level will be $10,000 which makes it affordable for a great many more."
Shareholders in listed property specialists NPT voted on March 19 to approve the externalisation of the management to Augusta Funds Management, a subsidiary of Augusta Capital.